Fiances Of U.S. Citizens
The USCIS estimates 20,000 annual Fiancé Visas are filed each year. Fiance/e petitions provide a streamlined procedure for U.S. citizens (but not permanent residents) to simplify the marrying of foreigners by obtaining for the foreign fiancé/e a "K 1" nonimmigrant visa, and their minor (under age 21) which permits the alien to enter the U.S. to marry. Once a Fiancé/e petition is approved it is forwarded to the U.S. consulate in the home country of the intending immigrant. At the port of entry the fiancé will receive work authorization. They are required to marry within 90 days of entry or lose their lawful status and be subject to deportation. Pursuant to technical amendments to the law, a "K 1" visa holder must marry the fiancé/e petitioner to be able to file for adjustment. In other words, if the parties did not marry but instead broke their relationship, and the alien fiancé/e subsequently married another U.S. citizen, the alien could not adjust status in the U.S. He or she would have to go through consular processing abroad and reenter the U.S. as a conditional resident. If the marriage takes place, the K-1 nonimmigrant and the K-2 children may be adjusted to Conditional Permanent Residence status. (good for two years). This is a separate procedure called adjustment of status. A Kit is available for this procedure.
The Conditional Resident Status.
To curb perceived "mail order bride" abuses and to insure that the couple stays married, The Immigration & Fraud Act was passed. It made two significant changes from prior law by restricting fiancé/e petitions. First, it added a requirement that the parties must have met within two years of filing the fiancé/e petition. Second, it crated a new status called "Conditional Temporary Resident." Under current law, within 90 days of the completion of 2 years as a Conditional Resident, an application to Remove the Conditional Status and to convert to Permanent Residency has to be made. This is a separate procedure for which there is a Kit available.
Basic Requirements for Obtaining a Fiancé Visa
You are a United States citizen, and you and your fiance(e) are both free to marry, and have met in person within two years.

Documenting the petition.



The fiance/e petition and all supporting documents should be filed by the citizen fiance/e with the appropriate USCIS Regional Service Center having jurisdiction over the petitioner's residence. This is usually done in the United States. The new statutory requirements have forced fiancé/e petitioners to document USCIStances where the couple has met over the course of the preceding two years. Such evidence could include copies of airline tickets, passport stamps, photos of the couple together, and affidavits from third parties who have knowledge of the meeting(s). Evidence of a couple's bona fide intention to marry could include copies of correspondence or long distance telephone charges. You should err on the side of over-documenting these cases, because the USCIS and consular officials are demanding more evidence for "K" visa applicants than required before the new law.

First Exception to the Previous Meeting Requirements:

Established custom exemption. In passing the law Congress also was aware that in some countries the practice of pre-arranged marriages not based on love are still common. In those countries, strict and long-established customs prevent couples from meeting in the period between the arrangement of the marriage and the wedding day. To accommodate these situations, the law allows the Attorney General to waive the acquaintance requirement "in his discretion." To satisfy the first exemption, the petition must show both that the personal meeting would violate established customs and that all other aspects of the traditional marriage arrangements will be followed. In cases where the couple is following cultural or social practices, they should submit affidavits from religious or other appropriate officials attesting to the details of those traditional arrangements. Letters from family members might also help prove compliance with requirements that the couple not meet before the marriage.

Second Exception to the Previous Meeting Requirements: Extreme hardship exception. Another exception is available for those who would experience extreme hardship if forced to comply with this requirement. If the petitioner is claiming extreme hardship, he or she should submit all possible supporting evidence. This might include evidence of acquaintance before the two-year period; political problems preventing travel to the fiance/e's country; problems preventing the fiance/e from leaving the home country and traveling to the U.S.; financial barriers; or medical problems that have affected the mobility of either party. The regulation offers no guidance in defining the term "extreme hardship" under the second waiver option. In fact, there is little guidance in the statute, regulations, or legislative history as to what factors the USCIS should consider in granting exemptions under either of the two grounds. As a result, petitioners should provide as much documentation as possible to show a bona fide intent to marry and eligibility for the requested exemption. There are many situations where the parties could claim a legitimate hardship that prevented their being able to see each other during the preceding two years. Cases are common where couples have met and carried on a long-distance relationship, but due to financial, political or medical reasons have been unable to meet during the preceding two years.
Intent to Marry Within 90 days. You and your fiance(e) intend to marry within 90 days of your fiance(e) entering the United States.
Procedure After Entry into the United States.
Your alien fiance(e) may apply for conditional permanent resident status after you have entered into a valid marriage to each other performed within ninety days of your finance(e)'s entry into the United States. Your new spouse should apply promptly to the Immigration and Naturalization Service for adjustment of status to conditional permanent residence using Form I-485. An Immediate Relative Kit is Available. He or she will be a conditional permanent resident for a two-year period which begUSCIS on the date that he or she adjusts to conditional status. The rights, privileges, responsibilities and duties which apply to all other permanent residents apply equally to a conditional permanent resident. For example, a conditional permanent resident has the right to apply for naturalization, under certain conditions, to file petitions in behalf of qualifying relatives, or to reside permanently in the United States an immigrant in accordance with the immigration laws.
Both you and your conditional permanent resident spouse are required to file a petition, Form I-751, Joint Petition to Remove the Conditional Basis of Alien's Permanent Resident Status, during the ninety day period immediately before the second anniversary of the date your alien spouse was granted conditional permanent residence. Children who have been admitted as conditional permanent residents may be included in the joint petition to remove conditions.
NOTE FOR THOSE THAT PREVIOUSLY OVERSTAYED THEIR ENTRY PERMIT:
CAUTION: If you have been illegal in the United States for more that six (6) months, but less than one (1) year you will be required to stay outside the United States for a period of three (3) years. If you have been illegal in the United States for more than one (1) year you will be required to stay outside the United States for a period of ten (10) years. There is a waiver available.

Conditional Grant of a Waiver to K-1 and K-2 Visa Applicants. Although the K classification is a nonimmigrant classification and is generally eligible for an INA 212(d)(3)(A) nonimmigrant waiver, DHS regulations permit the K visa applicant to file a Form I-601 to obtain an immigrant waiver of admissibility. 8 CFR 212.7(a). Find out more.
Articles related to this topic
---
Author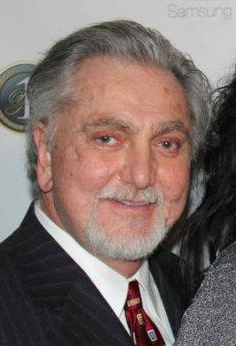 Moses Apsan and his staff, based in New York City and Newark, NJ provide exceptional legal services throughout the world, in all aspects of immigration to the United States, including non-immigrant (temporary visas), immigrant visa (Green Card) and deportation defense. In addition Mr. Apsan, has been practicing Bankruptcy law and Divorce laws for over 35 years, He was the President of the Federal Bar Association, New Jersey Chapter (1997-2002). He speaks Portuguese and Spanish..
Call for Appointment
Call For

Consultation

TODAY

1(888)460-4600