Welcome to Change of Address on the Internet for USCIS
You may be able to update your address with USCIS by clicking here.
Terms and Conditions
This online change of address tool can allow customers to accomplish two different purposes at the same time:
For almost all non-U.S. citizens present in the U.S. for more than 29 days, to comply with the legal requirement to notify DHS of any change of address (currently using Form AR-11, Alien's Change of Address Card)
For individual customers who have pending applications and/or petitions with USCIS to change the address where USCIS should notify them of actions on their case
After filling out the information needed to do an online change of address, you will be asked to select a "Signature" button. By selecting the "Signature" button, you will be certifying under penalty of perjury that the information that you have provided is true and correct.
At the end of this process, you will be given the opportunity to download or print your completed Form AR-11 for your own records. Even though you are not required to print it out, we encourage you to print, sign, and date it in permanent ink and keep a paper copy of the electronic submission for your own records.
If you choose to use this online electronic change of address notification, please do not mail in a Form AR-11. On the other hand if you choose not to use this online tool and instead choose to mail in a paper Form AR-11 please understand that doing so will not update your address on any applications or petitions pending with USCIS.
There are many different internet browsers in use today and they do not all behave the same. Therefore, we strongly suggest you avoid using your "Back" button during this process and instead rely on the links and buttons provided to you within the pages to complete your Change of Address.
USCIS can now accept a change of address for members of the U.S. Military and their families overseas if they have an APO or FPO mailing address. For all other individuals who moved to a foreign address, please contact the nearest U.S. Embassy or Consulate.
Our system can not store foreign language characters. Please do not place foreign characters in any fields.
Download a Fact Sheet about "How Do I Change my Address with USCIS?"
You will need Acrobat Reader to view or print these forms in Portable Document Format (PDF). You should have the latest free version of Adobe Reader to print this form.
Articles related to this topic
---
Author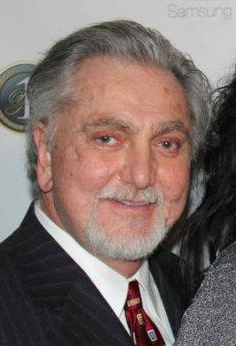 Moses Apsan and his staff, based in New York City and Newark, NJ provide exceptional legal services throughout the world, in all aspects of immigration to the United States, including non-immigrant (temporary visas), immigrant visa (Green Card) and deportation defense. In addition Mr. Apsan, has been practicing Bankruptcy law and Divorce laws for over 35 years, He was the President of the Federal Bar Association, New Jersey Chapter (1997-2002). He speaks Portuguese and Spanish..
Call for Appointment
Call For

Consultation

TODAY

1(888)460-4600