New York & New Jersey Deportation Defense Attorneys
Apsan Law Offices,LLC is a law firm dedicated to defending the rights of immigrants in deportation and removal cases. Our immigration defense team will provide you with the best possible defense in every aspect of the immigration trial. We are located on Astoria, New York City and in Newark, New Jersey.
Our services include:
Bond Hearings;

Post Conviction Proceedings
Attorney Moses Apsan has

30 years of

trial work

experience in all phases of immigration and deportation proceedings as well as appeals.
Success depends on Experience and Dedication

One of the most stressful and frightening experiences a non-citizen and his or her family faces is the prospect of forced deportation from the United States. Moses Apsan has been representing New York clients facing deportation for many different reasons. Defending the deportation requires experience in providing a proper and aggressive defense. Assistance is provided for cases were the deportation is based upon illegal entry, overstay or violation of visa, fraud and criminal conduct.
We use many strategies in defending the client. The following are examples:
| | |
| --- | --- |
| Filing for Registry or Legalization | Temporary Protection Status |
| Political Asylum | Suspension of Deportation |
| Cancellation of removal | Withholding of deportation |
| Termination of deportation | Application for Waivers |
| Adjustment of Status | Voluntary Departure |
| Citizenship | Bond Hearings |
| Prosecutorial Discretion | Dream Act Strategy |
Our representation in deportation proceedings may involve the preparation and presentation of an application for relief from deportation, removal or exclusion and the collection of related, supporting documents. At times, our representation may require an argument made either orally or through a written legal brief. We counsel our clients about what will happen during the immigration hearing, the strategies involved and ensure that they are properly prepared for their day in court.
At the immigration court hearing we present witnesses in support of the application for cases in which witnesses are appropriate, and assist a well-documented application to the judge. If an appeal is necessary, we prepare the appropriate legal brief to the Board of Immigration Appeals.
If you are facing deportation because you are illegal in the country, our New York and New Jersey Deportation Defense lawyers can help you. We have experience and expertise in representing non-citizens facing deportation. During years our law firm has been receiving and increasing number of referrals from other attorneys not specialized immigration defense.
Our Offices in New York


122 East 42 Street
New York, NY 10168


(212-661-3344)

Our Offices in New Jersy


400 Market Street
Newark, NJ 07105


(973-465-7600)
Articles related to this topic
---
Author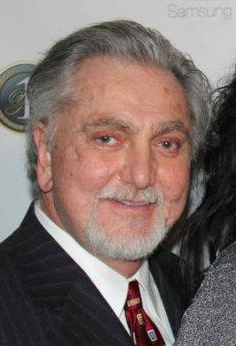 Moses Apsan and his staff, based in New York City and Newark, NJ provide exceptional legal services throughout the world, in all aspects of immigration to the United States, including non-immigrant (temporary visas), immigrant visa (Green Card) and deportation defense. In addition Mr. Apsan, has been practicing Bankruptcy law and Divorce laws for over 35 years, He was the President of the Federal Bar Association, New Jersey Chapter (1997-2002). He speaks Portuguese and Spanish..
Call for Appointment
Call For

Consultation

TODAY

1(888)460-1800